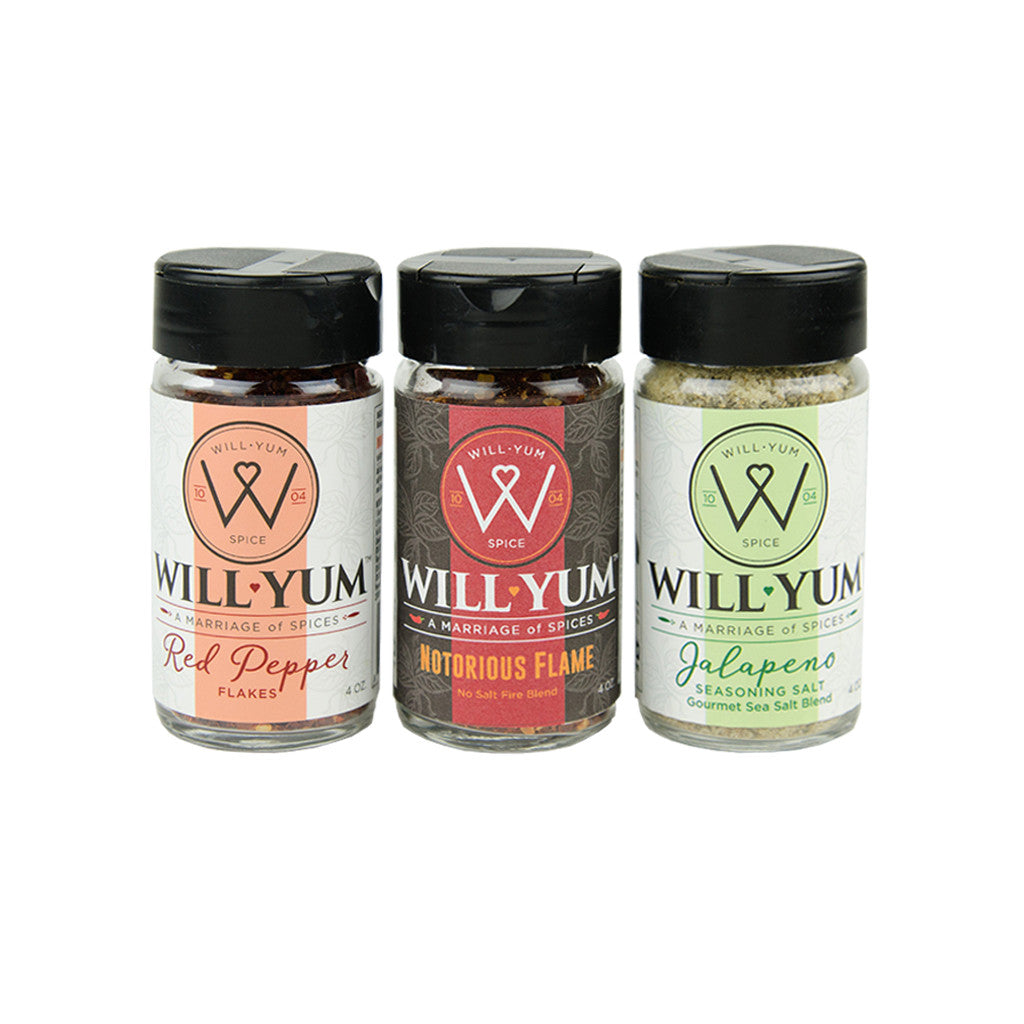 Fire & Sizzle Collection
The Fire & Sizzle Collection is perfect for any and everyone who loves a little or a LOT of heat. We start at the top of the Scoville Scale with the *NEW* Notorious Flame. This premium blend is special because after the initial kick there is so much flavor waiting for you. Its the right amount of Habanero Flakes, Bird Eye Pepper, Chipotle Pepper, Cayenne Pepper, Black Pepper, and a secret mixture of spices that keeps you wanting more.
Our WillYUM Spice Jalapeno Seasoning Salt might be one of the most popular items in our starting line up. Hand blended with sea salt, jalapeno powder, garlic, onion, pepper and Mexican oregano, this spice can be used on just about anything! Do not be afraid of this blend as a little goes a long way and can be enjoyed by just about anyone.
Red Pepper Flakes is perfect for the low sodium diet and can add flavor to any dish. Giving a good shake can  bring a medium heat that pepper lovers will enjoy!
All Natural. Gluten-free.
4 oz. Glass Bottle. Pour/Sift Plastic Top.
---
---
More from this collection