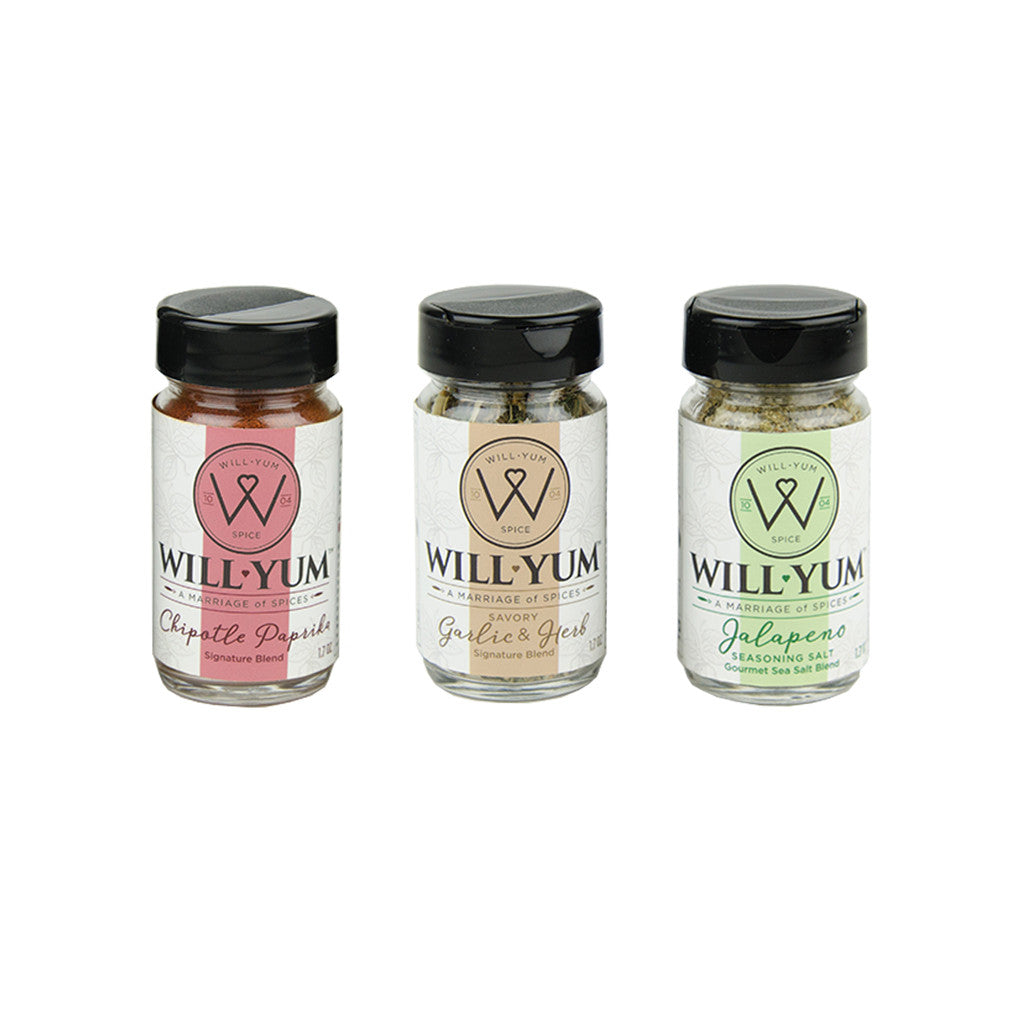 WillYUM Spice Mini Collection
The WillYUM Spice Mini Collection consists of three 2 oz. glass spice jars. It includes our best selling Jalapeno Seasoning Salt and introduces two new much-anticipated spice blends. 
The Jalapeno Seasoning Salt is a premium blend of Sea Salt, Dehydrated Jalapeno Flakes, Black Pepper, Mexican Oregano and a subtle hint of Garlic and is our best seller!
The WillYUM Spice Chipotle Paprika is a mild, sweet, and slightly smoky blend that has more purpose than just adding color like Domestic Paprika. This blend of chipotles and varying levels of sweet, pungent, and medium peppers is all about flavor versus heat. It can also be used as a rub!
The WillYUM Spice Savory Garlic & Herb is an all-purpose blend of roasted garlic and our favorite herbs. It can be used as a great start or a perfect finish to any dish.
---
---
More from this collection